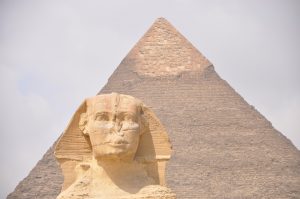 Summer is Cairo isn't easy. Temperatures can easily rise to scorching values and the sun dominates the sky from dawn to dusk, making people flee toward coastal areas. Nonetheless, if you do want to spend your summer in the city, you may want to know a few basic rules to help you survive the heat and enjoy your time in Cairo. You'll need to schedule your tours early in the morning, avoid hot buses in the second part of the day, and have a list of some good swimming pools in your neighbourhood. If you're looking for Egypt Escapes, here are a few things to do in Cairo in the summer.
Attend The Salah El Din Citadel Music Festival
If you dare to get to Cairo in August, you'll have the opportunity to enjoy the summer music festival at the Salah El Din Citadel in the Islamic part of the city. This event is extremely popular among locals, many of them being ready to put up with the scorching heat just to be able to attend this festival. Over the past few years, the festival has started to host artists from the entire Arab region, rather than solely Egyptian performers. The tickets are fairly inexpensive, but you'll have to be quick to get one, as they sell out very fast. For as little as LE5, you'll be able to enjoy the hilltop breeze and the various shows running from 8 pm to 10 pm or even later. After the sunset, Cairo comes to life, as locals gather in their favourite cafes for a shisha and a chat.
Refresh Yourself With a Late-Night Shisha
During summer, people wait for the sunset to get out of their homes to socialise with their peers. As soon as the sun goes down, you'll see plastic chairs popping up from nowhere and crowds of people seeking to cool down with a nightly shisha. Just follow the crowd, grab a chair at one of these cafes, and enjoy your favourite flavour (try cool mint, by all means) and a lemonade. You can also get a seat at the Barrel Bar to enjoy a cold beer and admire the beautiful building of the historic Windsor Hotel. Even though it dates back from colonial times, this hotel is still one of the coolest places to enjoy a late-night beer.
Attend an Open-Air Show at Cairo Opera House
The original building of the Cairo Opera House burned down completely in 1971. It has been rebuilt in the same memorable architectural style. Unfortunately, it closes down during August, but if you get to Cairo in July, make sure you buy tickets to any of the evening music performances on their calendar. You may be able to see a program by the Cairo Symphony Orchestra, the Arab Music Ensemble, or an Egyptian modern dance show. Choose your favourite type of performance, whether you prefer modern art or classic ballet shows. After the show, head over to the Qasr El Nil Bridge to enjoy the water and the cool breeze of the night.
Get to the Closest Pool
You'll find plenty of things to do during mornings and evenings. However, summer afternoons in Cairo don't offer you too many choices. It is way too hot to tour the city. If you're keen on doing something in the afternoon, find a pool, pay a day fare and refresh yourself swimming and relaxing near the water. Gezira Club in Zamalek, for instance, is one of the best ideas. A day ticket costs only LE150. The facility features two pools: one for leisure and fun; and one for serious swimming. If you'd rather spend your day by a pool with a view, you may want to choose the Hilton. Here, you'll enjoy seamless poolside service and a breathtaking view.