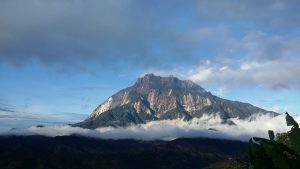 Sabah, Borneo, not only boasts the Mount Kinabalu tour, but the rich waters also offer some of the best diving locations in the world. With Layang-Layang, Mabul and Sipadan, Borneo is a scuba diver's dream. Sabah is home to a diverse selection of marine life, from whale sharks to hammerheads in addition to offering muck diving opportunities. Some of the must-visit locations are covered below.
The Tunku Abdul Rahman Marine Park
You can start your Sabah diving escapades around the islands making up the Abdul Rahman Marine Park, which is twenty minutes away from Kota Kinabalu by speedboat. Coral reefs located in shallow waters surround the 5 small islands in the park. If you are new to diving, this park is a great place to encounter and observe a diverse selection of marine life thanks to its gentle currents. Mandarin fish, ghost pipefish and harlequin are some of the rare sea creatures you can find in Tunku Abdul Rahman Park. You should also keep your eyes open for whale sharks, which come to feed on plankton during the cooler season between November and February, while Hawksbill turtles may be seen every now and then.
The Island of Sipadan
Globally acclaimed for its thriving under water ecosystem, Sipadan Island is located at the centre of the Indo-Pacific basin. Considered to be one of the best, if not the best, diving locations in Sabah, and the world at large, Sipadan has more than 3,000 fish and coral species. The "turtle tomb", which is a submerged system of caves filled with the skeletal remains of dead sea turtles, is also located in Sipadan, in addition to the varied marine life. Visitors can seek accommodation in nearby Mabul or Semporna as divers are no longer allowed to stay in Sipadan. Per day, only 120 diving permits are issued in an effort to conserve the coral. As such, be sure to make your Sipidan diving plans as early as possible.
The Island Resort of Layang-Layang
One of the most well-preserved dive locations in the whole world can be found in Layang-Layang, 186 miles off the western coast of Sabah. Layang-Layang is one of the world's oceanic havens with walls that drop down to more than 2,000 metres in depth. Some of the commonly spotted sea creatures include threshers, silvertip, leopard sharks, gray sharks and hammerheads. The disputed waters of Layang-Layang are secured by a tiny Malaysian naval base that is closed off to tourists. A direct flight from Kota Kinabalu is the only way to access Layang-Layang. Between the months of March and October, visitors must make diving bookings through the Layang-Layang Island resort, which is the only accommodation on the island.
The Island of Mabul
Mabul is one of Asia's top diving locations for two reasons; it's close to Sipadan and is known for its world-class muck diving. In addition to having a number of accommodation options on the island, diving permits are not required in Mabul, unlike in Sipadan. Considered to be a great location for underwater macro photography, Mabul is one of the world's most varied dive locations. Ranging between 25 and 30 metres in depth, the reef sits on the continental shelf. On every dive, you can expect to see squids, octopi and cuttlefish among other cephalopods along with abundant macro life. Semporna, located on Sabah's southeastern tip is the main gateway to Mabul Island.
The Island of Labuan
Located about 71 miles from Kota Kinabalu you will find the duty free island of Labuan – popular among travellers criss-crossing between Sabah, Brunei and Sarawak who use it as a stopover. The numerous shipwrecks around the waters surrounding the island are the main attraction when it comes to diving. The 4 major wrecks, lying between 30 and 35 metres underwater can be explored by both new and experienced divers. During World War 2, the Dutch SS De Klerk and the USS Salute were sunk here. Add in a couple of civilian shipwrecks and you will see why Malaysia's diving centre is considered to be Labuan. Visitors can ride the ferry from Bandar Seri Begawan or Kota Kinabalu to conveniently access Labuan Island. The island is also known for its numerous above-water attractions.