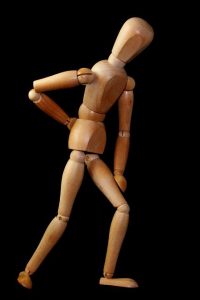 Most people who are familiar with fibromyalgia know it as an illness that causes widespread pain and suffering. What they may not know is that most times, it is affiliated with arthritis. As such, it often co-occurs with other types of arthritis such as ankylosing spondylitis, systemic lupus, rheumatoid arthritis, and osteoarthritis.
Here is what you need to know about this condition that causes a lot of emotional pain and mental anguish:
Understanding Fibromyalgia
To understand better, let's start with the basics: fibromyalgia is a syndrome, not an illness. A syndrome refers to a group of related symptoms that may not have a definite cause. Unlike an illness that has a defining cause, syndromes are associated with other diseases and disorders.
After being diagnosed with fibromyalgia or you're exhibiting signs and symptoms that hint at it, you may feel confused. This article will help shed some light on questions that you may have.
What Exactly is Fibromyalgia
Fibromyalgia is characterized by broad muscle pain and tenderness. It does not cause any tissue damage to the muscles, joints and body organs. It does not cause inflammation either.
Consequently, it is not a joint disease, but rather an arthritis-related condition. Here is a criterion established in 1990 by The American College of Rheumatology to determine whether a person has fibromyalgia:
• Widespread discomfort in all four quadrants of the body (above the waist on both sides of the body; below the waist on both sides of the body) for over 3 months.
• Pain in 11 of the 18 tender point sites.
7 Important Things You Should Know About Fibromyalgia
1. It Could Be a Primary or Secondary Problem
Fibromyalgia typically coexists with other rheumatic diseases, but it can be a primary syndrome as well. It is more common in people who have rheumatoid arthritis, systemic lupus erythematosus, or ankylosing spondylitis.
It can however be a primary syndrome marked by muscular pain. As such, it's normal for patients to wonder if they have symptoms that are shared by two ailments (i.e., overlapping symptoms) or if they have two separate illnesses.
2. It Is Frequently Misdiagnosed.
It's not a wonder to find fibromyalgia patients who have been misdiagnosed for months or years. Fibromyalgia is frequently misunderstood, and its symptoms go unnoticed or are confused with those of other disorders.
Fibromyalgia symptoms are also hard to point out because they overlap with those of other rheumatic disorders. According to the National Fibromyalgia Association, an appropriate diagnosis of fibromyalgia takes on average 5 years!
3. 90% Of Patients Experience Severe Fatigue or Sleep Disturbances.
Because of the pain, it's no wonder that most patients experience fatigue and sleep issues, among other things. Consequently, difficulties that arise as a result of inadequate sleep, also known as non-restorative sleep, are problematic. These include lack of energy, memory lapse, and cognitive problems.
4. Additional Signs and Symptoms
The main symptoms are muscle pain, exhaustion, and tenderness. Besides these, fibromyalgia is linked to various symptoms that appear to be separate but are actually part of the condition. These include:
Fibromyalgia patients may also have the following symptoms in addition to muscle pain, exhaustion, and tenderness:
• Headaches
• Pelvic discomfort
• Irritable bowel or bladder
• Memory issues
• TMJ (temporomandibular joint) disorder
• Noise and temperature sensitivity
• Restless Leg syndrome
• Depression
• Anxiety disorders or panic attacks
5. The Syndrome Has Psychological Effects Too
In a study conducted at the American College of Rheumatology, a third of patients in a study of 307 patients evaluated over 11 years showed serious physical and psychological problems. A third of the patients had mild psychological and physical problems while another third reported modest physical problems and significant psychological symptoms.
6. Different People Have Different Symptoms
Fibromyalgia has a wide range of symptoms, and it does not express itself in the same way in every patient. This alludes to subgroups of the disease that may affect different patients differently.
These may be discovered later and of course, are bound to influence treatment options. The diversity of symptoms will however remain a part of the mystery until the cause of fibromyalgia is discovered. As a side point, you probably want to learn about the essential oils for fibromyalgia.
7. No Definitive Diagnostic Test Exists.
Because fibromyalgia is a syndrome, it is diagnosed based on symptoms and painful sites, but there is no conclusive test for the disease, such as a blood test or an X-ray.
It is diagnosed purely based on symptoms that are presented and discovered during a physical examination. Diagnostic tests are typically ordered to rule out other illnesses or learn more about a patient's symptoms.
Wind Up
Fibromyalgia is a chronic musculoskeletal pain syndrome that causes psychological problems, memory loss, sleep disturbances, and fatigue. Though much remains to be uncovered, we hope that this provides some insight into what it is and that more information will become available in the future.